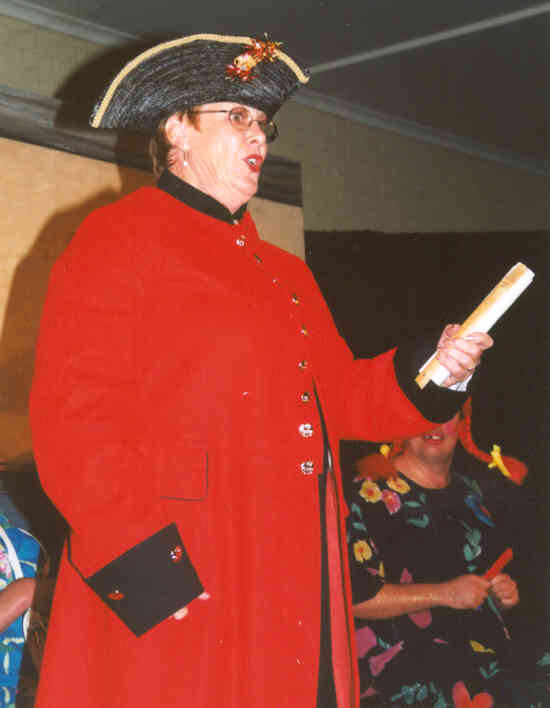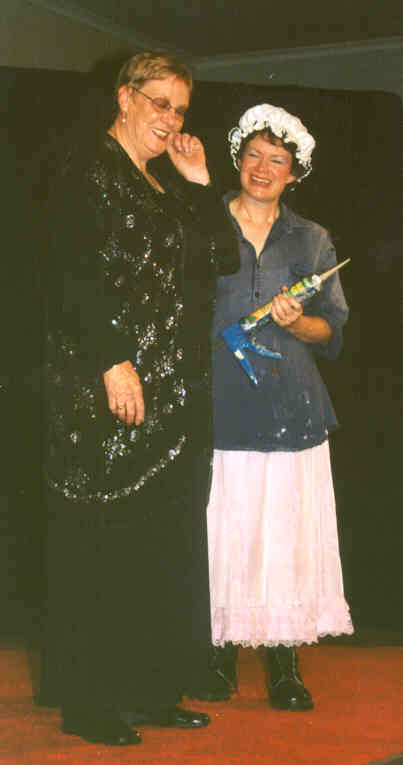 (left) A Royal Messenger from the King!
(right) Cinderella helps the girls get ready for the ball.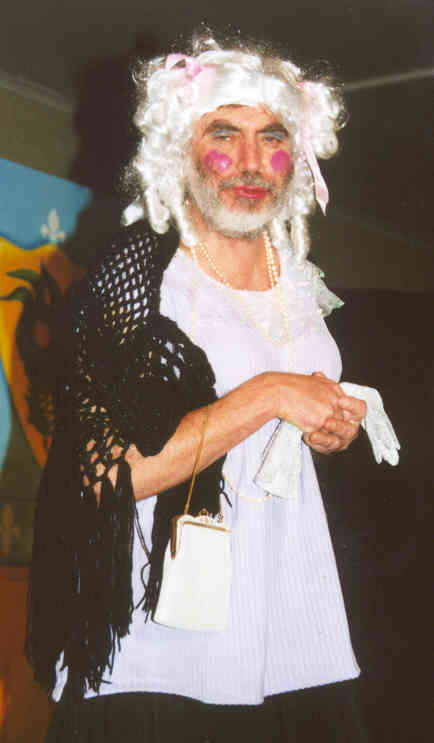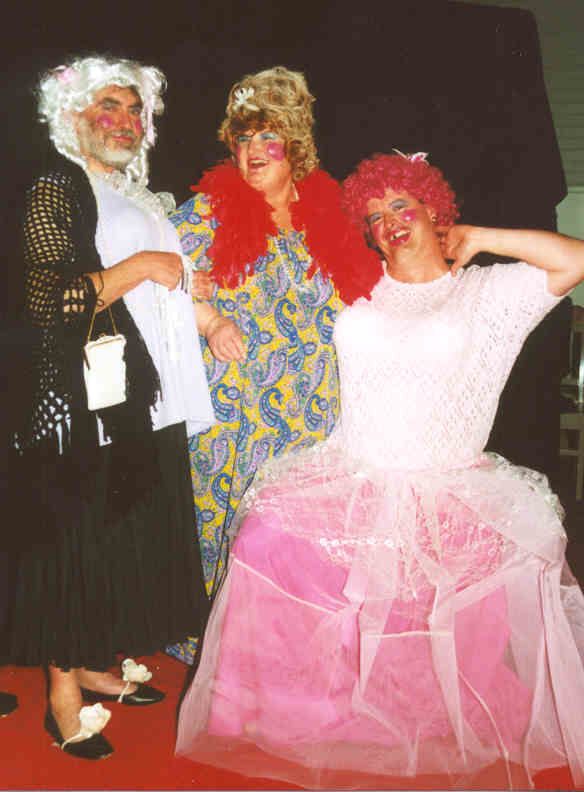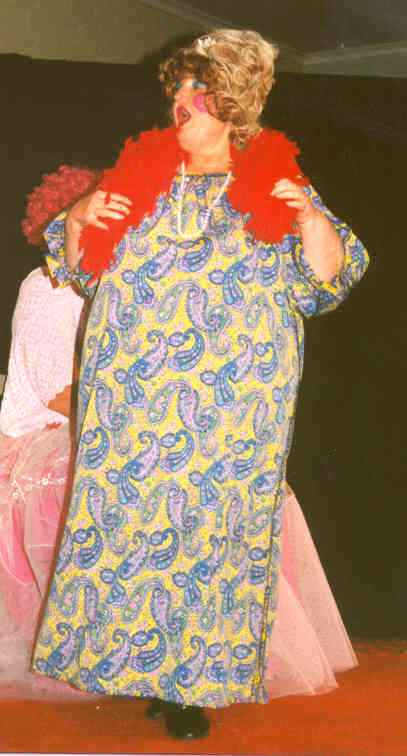 The beautiful Ella family.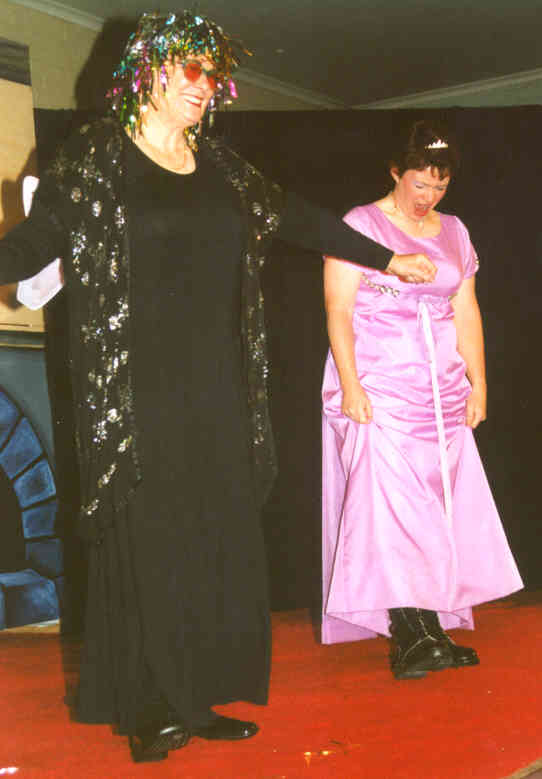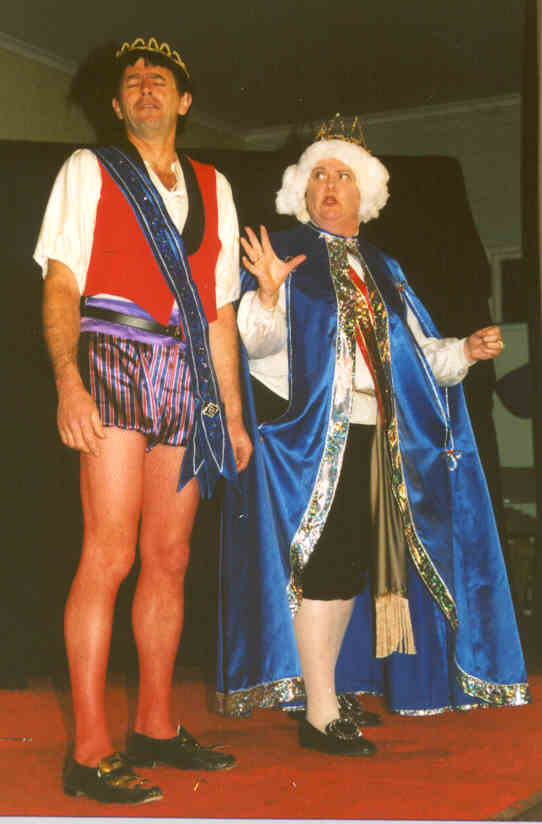 (left) The Fairy Godmother makes Cinderella pretty enough for the ball.
(right) King Charming motivating the Prince to meet some maidens.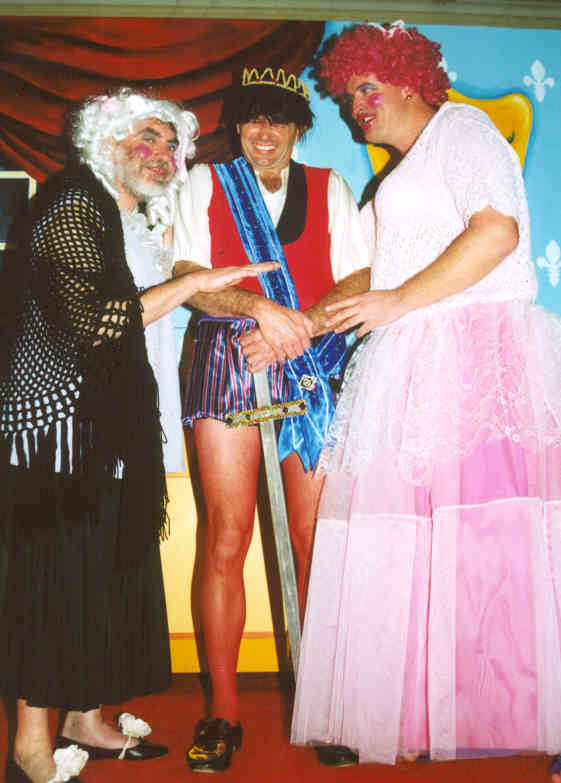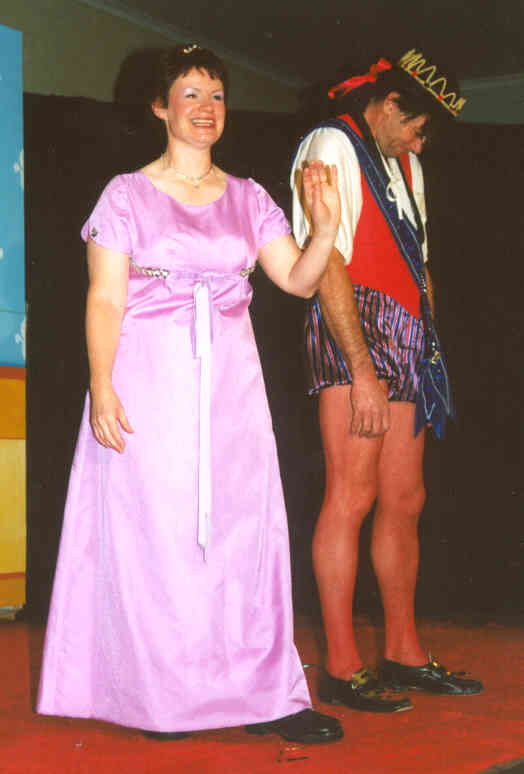 (left) The Step Sisters try to catch the Prince.
(right) Have Cinderella and the Prince met at last?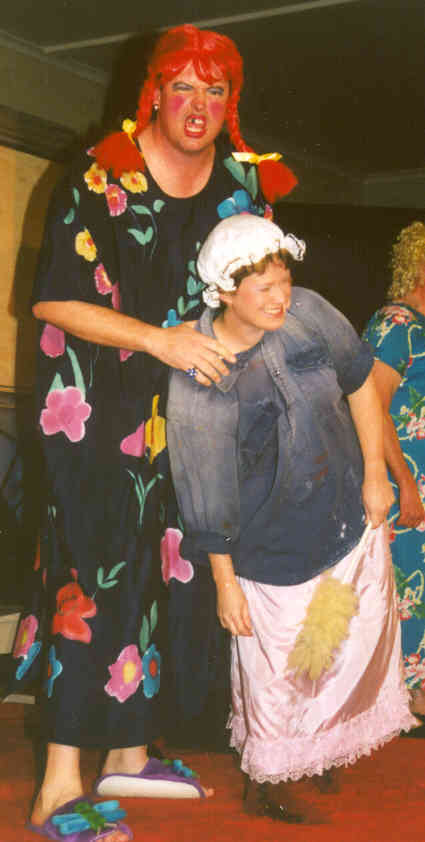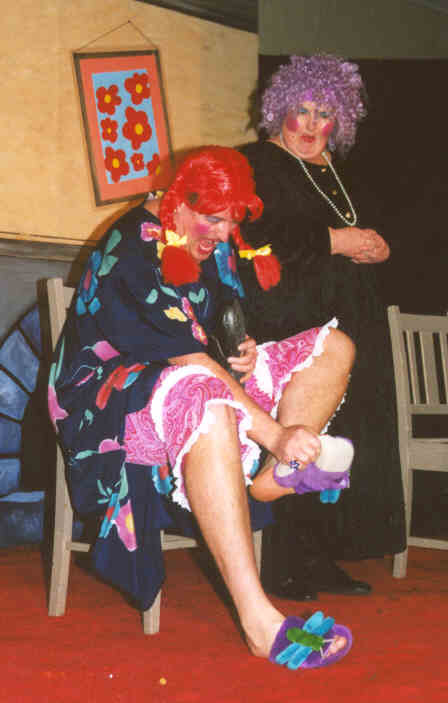 (left) Cinderella, with her secret smile, is assaulted by Godzella.
(right) Godzella trying on the boot.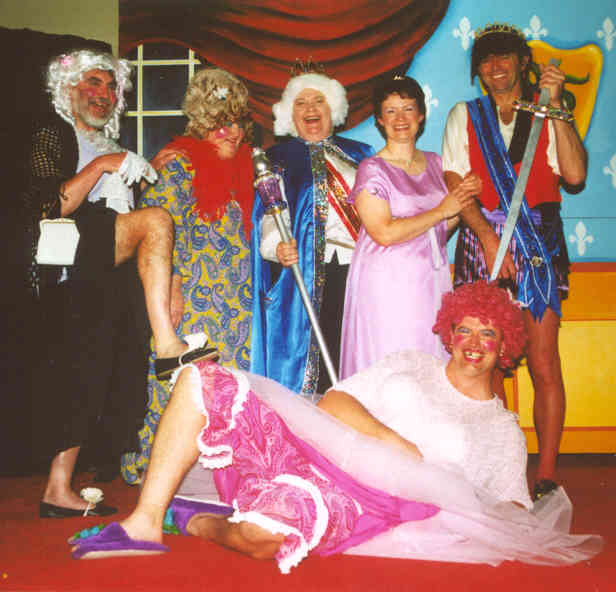 Some of the cast: (back) Ken, Jenny, Robyne, Joy, Max, (front) Andrew.
---
Links to 2001 Performance Photos
More Tenth Anniversary Show Photos